A wedding is a ceremony that is associated with rituals by which two people vow to spend their lives together in a marriage. A celebration of love and partnership, weddings are tailored to suit the likes of couples, from their personality to their religious or cultural beliefs. Planning a wedding involves endless details, deadlines, family drama, and far too enough stress. The fast pace of the world we live in, leaves little time for extra things we would like to do, like planning events, parties, and social get-togethers. An occasion like wedding requires advance and extensive planning so that people can spend more time with family & friends, and enjoy the little big moments.
Crew4Events Experience!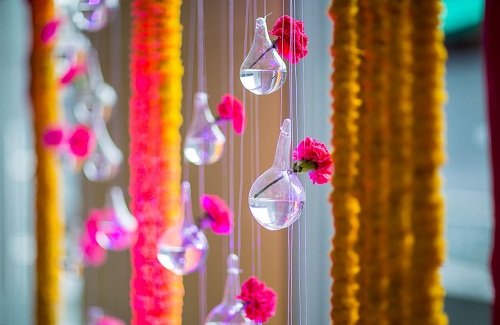 We know how special a wedding day can be for the two families as everyone's sentiments and emotions are involved. We would want to help you make it the best day and best event of your lives. There are hundreds of errands that need to be done. Our Wedding Hospitality Crew understands the burden and helps you take the extra stress off your shoulders. You can trust our crew to remain at your disposal and make your wedding day as smooth as you can possibly imagine. From helping you make the guest list, individually by sitting with each close family member to sending them save the date, wedding invites, booking rooms and travel arrangements for the outstation guests.
Our Wedding Crew is helpful in tailoring services based upon your requirement. During the different Wedding Functions, they add on to the hospitality by welcoming guests with a smile, escorting them to the venue, helping them with all their queries.
Our crew will be present, making your job easy by supervising various areas like Plate Counter, Bar, Prop Zone, Giveaway section, etc. We also provide shadows required at big-fat weddings to assist the Bride, Groom, Close family members, etc. Be it Check-ins, Check-outs, managing pickups and drop backs, co-ordinating with different Vendors or departments, our wedding hospitality team does that all with a pleasing smile and a calm mind. We have worked for Destination Weddings, few "talk of the town" Weddings and also World's biggest weddings in the past 15 years.
Crew4Events, India's Best Event Manpower Agency for Wedding Events

Hire our brilliant crew for your Wedding across India!