Master of Ceremony/Anchor/Emcee
Anchor is the master of ceremonies who acts as the host at an event/exhibition. His/her duties depend on the type of event/exhibition he is hosting. The Emcee's main tasks are to introduce performers or speakers in a way that puts them at ease, announce itinerary on the agenda. Emcee has to create an atmosphere of interest and expectation by providing some humor during the transitions or giving a brief description of the next item on the list. Most of the brands hire anchors to increase the footfall at their booth so anchors attract the crowd by interacting with them and making them participate in various activities. Keeping the audience engaged once they are at the booth is very important because in an event like Auto Expo, the audience has a lot of venue to cover, and to make them stay at a particular brand's booth takes extra effort.
If you think you have the talent to impress the audience and hunger for the limelight,join the best event manpower coordinator services provider for Auto Expo in Delhi, India. APPLY NOW
---
International models
A Model is a person who is employed for the purpose of displaying and promoting products on display and for advertising or promotional purposes. A Model is an exceptionally beautiful, articulate and smart individual who can attract the target audience by their foreign personality. Once Foreign Models in Auto Expo are able to attract audiences, they are also sometimes required to remit the client's business information (about product/service) in a pleasing way to the audiences. International Models are hired to give a global look at the booth. International Models are mostly from Ukraine, Russia, Brazil, Hungary and Canada, and are one of the major highlights for the Indian visitors at the Auto Expo. Our Foreign models gain a lot of attention from the crowd and media as they stand next to the premium products at the booth. It's an amazing experience to work at the 9 day long, Asia's largest automobile exhibition and make some beautiful memories. If you think you possess the desired qualities and want to work with the leading model providers for Auto Expo in New Delhi, India, you can apply now and we will help you with your visa, travel and accommodation. APPLY NOW
---
Indian Models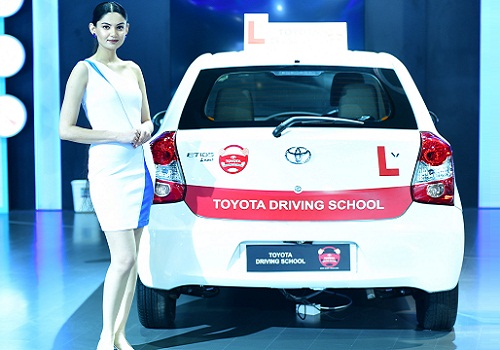 An Indian model is a person of Indian origin who has a pleasing personality, photogenic face, good height (usually 5'7 and above) and who is young and attractive. Indian Models are hired majorly to pose and add glamour to the brand. They also interact with the audience to remit the client's business information. At times, companies look for specific appearances that fit the image of their company. An Indian Model creates a familiar and friendly environment for the national customers and it can be a very effective way of increasing a brand's presence at the event as models attracts a huge crowd at different stalls. As a model, you will increase brands exposure, promote products and influence buyer's market. Plus, if you always dreamt of becoming a model, this is your ticket to paradise. Work with the top model providers for Auto Expo as an Indian Model if you love style, glitz and glamour & have stamina and fitness to cope with long work hours.
You don't need to do a modelling course or have an expensive portfolio of pictures. Apply now by registering with us or just call us to line up an interview. APPLY NOW
---
Stall Representatives
Stall representatives is basically a wide term which is used for the crew who take care of different responsibilities at the stall, like Registration, Engagement Zones, Media Desk, VIP Zones, Product Display Area, etc. They do the product demonstration; interact with the business guest, media and the normal audience that walk in at the stall. There are different profiles of candidates who are required to work as the stall representatives. Customer feedback is priceless, and the stall representatives can be asked to gather that for the client. Problem-solving also comes naturally to our representatives. To become a stall representative, you should be confident at troubleshooting and fulfill customer/client needs to ensure a smooth event flow. A stall representative is the extended arms of the brand. You will be trained by the brand's core team about the products, customer approach and other services required by the management, so that you are well trained to answer any queries a visitor might have. Different job profiles are explained here so you should find your area of interest and apply accordingly. APPLY NOW
---
Host & Hostess
Indian Hosts &Hostesses have a pleasing and approachable personality and are willing to undertake the overall booth guest management– from Aloha to Adieu! Hosts & Hostesses can be entrusted with the responsibility of connecting with the target audience and potential customers and increase their curiosity for the particular product or service at hand. They are the direct link between the organization and its target audience and hence effortlessly act as the representatives of the company. One should possess excellent communication skills, excellent interpersonal skills, and the ability to remain calm in emergencies or when dealing with difficult situations. Hosts &Hostesses are usually trained for a couple of days as they are the face and extended arms of the brand so you are expected to have the basic intelligence to easily grasp the knowledge and render the desired information to the visitors at the stall. We guarantee you an amazing experience in terms of fun, learning and a handsome pay cheque. You will meet some amazing likeminded people and make friends for life. Apply with all your friends as its fun when you work together. APPLY NOW
---
VIP Hospitality Staff
VIP Hospitality staff are those professionals who are involved in ensuring the comfort of the VIP guests at venues and particularly in events. They may be given the responsibility to escort the guests at the event or to guide them at their seating arrangement. VIP Hospitality Staff should have a pleasing and attractive personality and be cordial in nature. You can relate this job profile with the guest relation managers you come across at the 5-star hotels. Usually VIP hospitality staff is hired by different brands to manage their VIP lounges flawlessly. Hospitality staff for Auto Expo needs to be reliable, gorgeous & highly professional, and to make sure of that we train our staff so that the event runs in an impeccable fashion.
It's a plus, if you have studied Hotel & Hospitality Management as the course prepares you on such qualities and if you are a fresher, you should be calm, composed and open to learning such skills.So, be prepared to have a wonderful time meeting with some of the leading names in the industry and celebrities. Apply now and work with the best event manpower coordinators for Auto Expo in Delhi, India. APPLY NOW!
---
Butler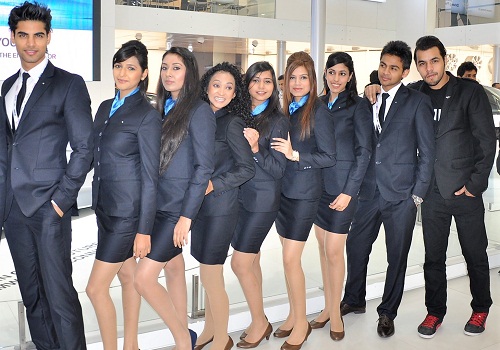 Butler is a person who consistently provides thoughtful, caring and sincere service. They identify and anticipate Guests' needs and ensure personalized service is provided. It's a part of VIP hospitality and involves you to be on your toes throughout. Individuals with a lovely personality and hospitality background are preferred for this job profile as there is no scope of error.
The job profile includes individual attention to the VIP guest; giving them a tour of the stall and fulfilling their requirements. This profession makes you meet with the who's who of the industry but you need to maintain your cool and not let the excitement show on your face.
A butler should understand the responsibility and patience required for this profile. Even if there's a crisis to manage, you should be able to analyze and solve the problem with calmness and presence of mind. And never forget to be courteousness. You can apply now to be a part of the best event support staff for Auto Expo in Delhi, India. APPLY NOW
---
Production Boys
Production boys are those who handle back end of any event or exhibition and provide the helping hand in arranging things and execution of the set up before the main day. It involves a lot of hard work and good event management skills as time lines have to be met. You are required to deal with different people to complete the job and dealing with people is the most difficult task therefore you are expected to keep a cool temperament at all times.
The job starts much before the event day and ends much after the event day. Apart from the set up it also includes winding up of the stall, like dismantling and taking care of other post production responsibilities. Taking care of each and every need of the event during the event days like F&B, Travel, and Housekeeping of the venue, all fall under the job responsibilities of Production Boys. It goes without saying that a candidate must be punctual and willing to put in erratic work hours. If you think you enjoy the tiresome behind the scenes and high on energy, this is the job for you! APPLY NOW
---
Promoters
A Promoter is a person who exhibits in-depth knowledge of the company, product, service or idea that is being promoted. He/she distributes promotional material in a friendly, approachable manner and helps create a buzz and excitement all around the event.
A promoter is required to answer visitor queries and concerns about the products and give information on how and where to buy the products or services. You might be required to give flyers or giveaways to the visitors at the stall or even roam around at the exhibition to publicizeabout the stall to increase the foot fall at the stall. So, in short, be prepared to be on the track for the day as the exhibition requires constant running around and a lot of interaction.
Promoters play an important role to increase the visibility of the brand. Male and Female candidates who have pleasing personality, good communication skills and who are enthusiastic about promoting Automobile Brands should not miss this opportunity.Apply now and join the best event promoter services providers for Auto Expo in Delhi, India. APPLY NOW
---
Cheerleaders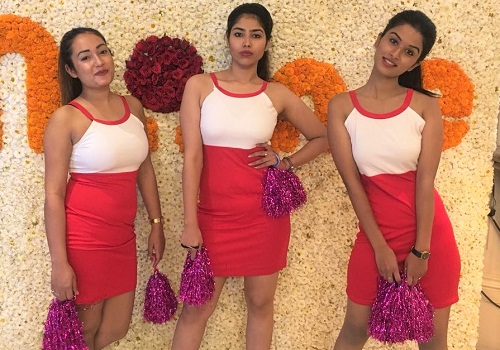 Cheerleaders are a team of people who cheer their team to encourage and motivate them with inspiring good performance. It can range from chanting slogans to intense physical activity.A cheer leader is responsible for raising the team spiritsin action. If you have past experience in cheerleading or a pro dancer who would like to explore this area, this is your chance!
It doesn't matter if you are of Indian or International origin, as long as your cheerful and bubbly personality can catch the audience's eye with your dance moves and get the crowd engaged in the fun activities conducted at the booth.
Opportunities are like sunrises. If you wait too long, you miss them. So stop thinking, click on Apply now, and get the lucky chance to represent major brands at the biggest Automobile event in ASIA. APPLY NOW
---
Runner
It is an entry-level position, usually the most junior role in the company, but one which provides great scope to learn about different aspects of the stall in which you are employed. The common feature of any runner position is delivery, be it of goods or information. Helping the managers and assisting them to ease out their job, makes you learn a lot if you wish to enter the field of event management or if you lack in experience. Communication, here is not of much importance but you need to be street smart to complete the task provided at the earliest.
Runners ease out the task which are time taking yet simple in nature like preparing Media kits, timely movement of written material and other freebies from store room to the help desk counters, etc.
Runners are hired at all the Booths to help the Managers in getting the ground level jobs done swiftly and promptly. Enter the field of event management and be a part of the best support staff for Auto Expo in Delhi, India. APPLY NOW
---
Reception Staff
The first face, one sees when they walk in the door of an office or similarly when a visitor enters the stall. One should have a pleasant personality, as this is also a customer service role. Multitasking and stress management skills are essential for this position. Communication skills is the best asset of the reception staff and the ability to speak well and convey information clearly; they're also great listeners, and are always willing to respond to client's needs and requests.
Our reception staff are bound to impress guests and ensure that they make it an incredible experience for everybody visiting the booth with their knowledge and confidence about the brand.You can be given the responsibility of managing the Reception, Help Desk, Media Desk and Engagement zones, according to your skillset. If you think you posses all these qualities and would like to represent one of the leading automobile brands, here is your chance!
Join our team and experience working for the biggest industry's exhibition. APPLY NOW
---
Mascots
A mascot is an animal, toy, or symbol which is associated with a particular organization, brand or an event, and which is thought to bring good luck and interaction. The secret of truly engaging the audience is in the attractive performance, that is not only appropriate for the brand but for the audience as well.
Mascots make it easier for the brand to create a physical and emotional connection with the audience. A welcoming and sociable person is assigned for the job profile of a mascot as it is a powerful marketing tool that personifies the brand. The mascot should always be fun and lively. Mascots are generally boys with well build to sport the heavy costumes. Our goal is to provide responsible yet friendly individuals to the brands, as we represent some of the most elite and A-list clients and we want their booth to be of higher quality. So, join the fun and get to meet with leading influencers and celebrities, and experience of working for the biggest Automobile exhibition in India. APPLY NOW
---
Product Demonstrator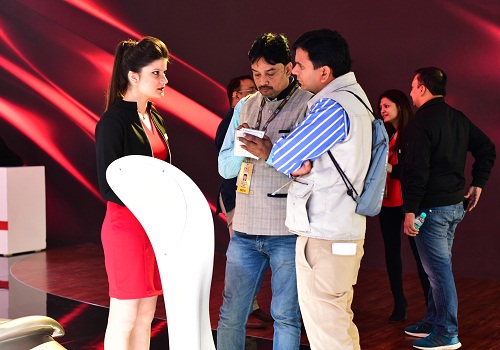 Product Demonstrator is a job role well delivered by a person who is good at interaction and has good command over English and Hindi languages. He/she should be able to explain about the product and answer the queries from visitors after giving the basic information about the product. Interest and passion in automobiles or education related to automobiles is a huge plus if you are interested in this job profile. Product demonstration or demo is a technique to introducing or promoting the products to its potential customer base. One has to explain about the product with great passion and cheerful personality;you should not seem irritated and annoyed by the questions; you should have deep knowledge about the product and its services. You can also be responsible for passing out flyers, collecting customer information and handling giveaways for your booth. You will be the face of advertising and marketing duties, and if done responsibly and with patience, it will make the event successful. It is Asia's major automobile exhibition, to be a part, you need to have an amazing personality, good communication skills and keen interest in Automobiles. APPLY NOW
---
Supervisor
Supervisors are a one-point contact for the client and the crew. Much before the start of the event they meet the client to understand the expectations of the client from the team who will be representing the brand for 9 days at the expo. Supervisors help in the smooth functioning of the stall by following instructions given by the client and they act as extended hands to the Crew4Events team.Key skills required are good management skills, leadership qualities and crisis management. Working for long hours and also odd hours come with this responsibility. You need to be punctual and very well organized as you need to manage timely reporting of your team and be in sync with various departments like make-up and hair do, transport, attire up-keep, F&B & medical team. Things go messy at times but the show must go on, so you should have the talent of managing things beautifully without panicking. But let the worries vanish now because, we provide the best manpower coordinator services for Auto Expo, Delhi, India. If you think this gives you the excitement and an adrenal rush to challenge yourself, you should definitely apply now and we are sure you will have stories to share about your experience for years to come. APPLY NOW
We have won various awards for being India's best event staffing company and we are very proud to have a vast global family. It is absolutely free to register with us. Check thousands of reviews for Crew4Events on facebook, google and justdial to know how fun it is to work with us.
So stop thinking, click on APPLY NOW, and get the lucky chance to represent major brands at the biggest Automobile event of ASIA.
"One opportunity used wisely can change your life dramatically."