Road shows are an effective sales and marketing tool that companies can utilize in their growth strategy. Whether your organization is interested in market development (expansion into new markets) or market penetration (boosting sales in existing markets), road shows are safe for investment if you're looking to understand the market, gauge interest, collect enquiries and establish contacts. Road shows, if organized well, are a fast, flexible and cost-effective way of generating new business.
Crew4Events Experience!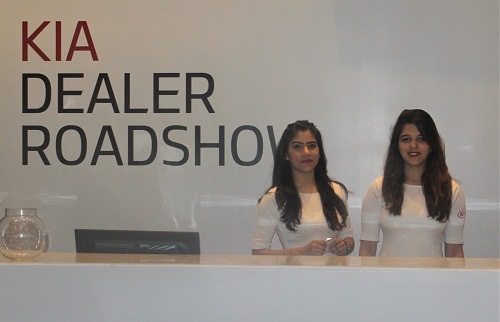 Whether you want to launch a new product, hand out leaflets or samples, welcome guests or demonstrate your new product or service, we can help. The promotional staff we supply will get to understand your brand in order to maximize the promotional time available.
There is no such thing as 'too much promotion'! A road show is a great sales opportunity, promoting will go a long way in making this opportunity count. We have provided our promoters (often known as promo staff) anchors and volunteers for more than a decade to various Automobile, Telecom, F&B and IT brands for promoting their different products.
Crew4Events, Delhi's Best Event Promoters Services for Road Shows

Hire our crew for your next Road Show!