A festival is an event usually celebrated by a community portraying characteristics of that community and its culture. Festivals often serve to fulfil common purposes. Celebrations offer a sense of belongingness for religious, social or geographical groups, contributing to group cohesiveness. There are numerous types of festivals in the world and most countries celebrate important events or traditions with traditional cultural events and activities. For example, religious events like Diwali festivals; art festivals like Science Fests, Literary Fests, Music Fests, Film Fests; Food Festivals celebrating food and beverage; seasonal and harvest festivals.
Crew4events Experience!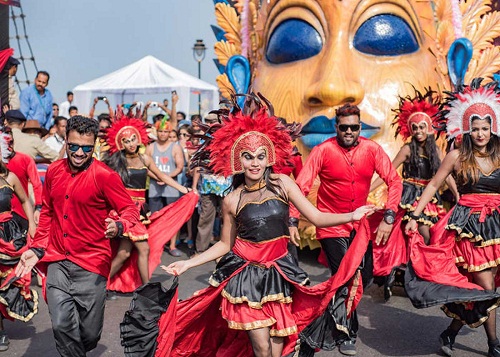 We have experience of more than a decade of staffing Festivals across India with the best Host and Hostesses, Anchors, Promoters, VIP Hospitality Staff, Volunteers, Supervisors, and more, depending upon the requirement of the festival. Our unrivalled experience has given us an opportunity to be a part of the biggest College Annual Festivals like Oasis, Saarang, Pulse, Rendezvous, Waves and many more. We have also been a part of various Times of India annual festivals and cultural festivals that happen across India like Kumbh, Diwali Mela, Dandia Festival, etc.
Crew4events, India's Best Event Manpower Coordinator for Festivals

Hire our staff for you next big Festival in India!