College activations are a way to market products to the market and overseeing its overall success. This type of event focuses on understanding and marketing to customers. They drive demand and usage of the product. Companies promote their products through engagements to pull the crowd and get maximum participation.
College activations can be a load of fun for the students. Several brands do guerrilla-marketing stunts for the attraction. Tons of activities take place to engage the students. Companies give away goodie bags, mugs, t-shirts and other merchandise to students as freebies.
Crew4Events Experience!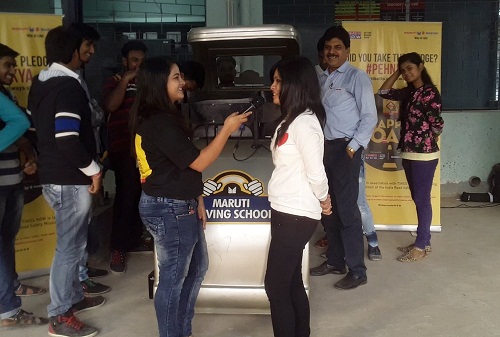 College campus advertising helps to reach maximum potential customers. Reaching college students can be extremely profitable for many businesses and brands as youth is the major TG for most of the Brands these days. We have 15 years of experience in working at college activations. Our crew is experienced in managing large crowds and multiple locations of activations. We have provided promoters, anchors, host and hostesses for different college activations for Times of India, Hindustan times, Doritos, Mountain Dew, Freedom to Pee, Samsung and many more.
Crew4Events, Best Event Staffing Agency for College Activation

Hire our manpower for your next College Activation!