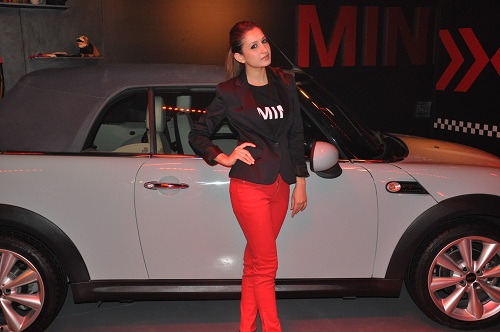 When the world's biggest motor shows open their doors, the hearts of car fans beat a little bit faster. Even in the age of internet exclusives, there are still auto show events that attract visitors from all over the world, with the promise of fantastic new products and the advantage of being able to stand close and personal with the vehicles.
An auto show, also known as a motor show or car show, is a public exhibition of current automobile models, debuts, concept cars, or out-of-production classics. It is attended by automotive industry representatives, dealers, auto journalists and car enthusiasts. Major auto shows occur once or twice in a year whereas individual brands showcase their products every now and then around the year.
Crew4Events Experience!
The foundation of our agency began in the automotive events and vehicle marketing industry. We've provided top-notch, high-quality talent to act as promotional specialists, brand ambassadors, and knowledgeable product specialists for a wide range of clients, including multiple General Motors brands (including Cadillac, Chevrolet, GMC and Buick), BMW, Toyota, Nissan, Ford, Hyundai, Kia, Maruti, Suzuki, TVS, Hero, Honda and Harley Davidson. We have worked with event management companies in providing staff for Auto Expo from more than a decade. Crew4Events has been providing manpower from a large database of promoters, host and hostesses, Indian and International models, Supervisors, VIP Hospitality, Anchors, and more.
Crew4Events, India's Best Event Manpower Company for Auto Shows

Hire our crew for your next Auto Show!