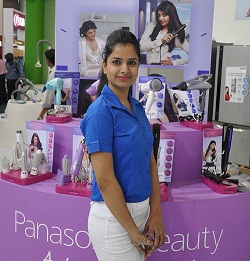 Advertising campaigns are the groups of advertising messages which are similar in nature. They share same messages and themes placed in different types of medias at some fixed times. The time frames of advertising campaigns are fixed and specifically defined. The objective of an advertising campaign is to inform people about your product; convince them to buy the product; make your product available to the customers.
Some of the recent famous ad campaigns Ariel India - #ShareTheLoad;PaytmKaro; Swach Bharat Abhiyan #DontLetHerGo; Dove's Campaign for Real Beauty
Crew4Events Experience!
Dynamic and positive advertising can entice consumers to your business regardless of the economy and competition. The market is constantly changing and new consumers are moving in and out of your area. New consumers mean a new target audience that your advertisements will reach and we will help you reach your audience. Hire our best scouted Indian and International Models for your next Ad Campaign.
Crew4Events, Best Event Manpower Provider in Delhi

Hire our crew for your next Ad Campaign!